I went down on sunday and had a really great time!!! The costumers were great!!!
Took a couple of memorable shots with some of them!
Really want to thank all of you for organising and helping out. It is a really nice exhibition! Oh and i enjoyed the interactive games, fought with the kids for it haha..
since many of you have shared really beautiful photos in the forum, i shall just put up my little favourite minor character sculp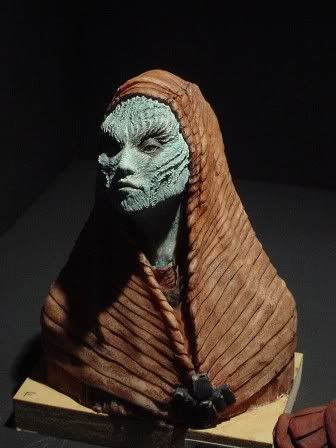 And David! your fan movie was a really creative work of art!!!! pity i couldn't make it last saturday but i saw it online and had a really good laugh.
Oh! and finally. thanks to all of you (especially Adam and Daniel)...my wife is finally.....SITH. hahaha..