I find that it was a blast! Better then opening if u ask me...just that no press men..haha..
the kids were great and I miss my Sweet fan!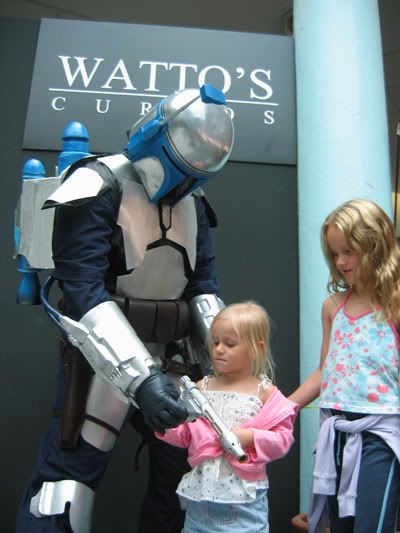 ok heres the meat...
Jango Lands...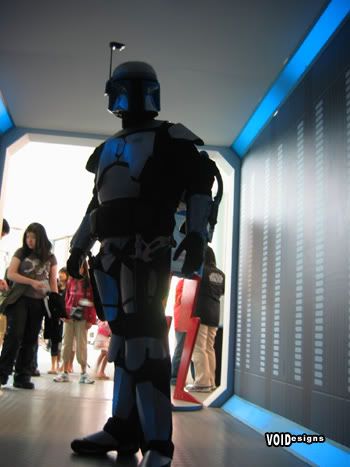 New Jedi order by luke??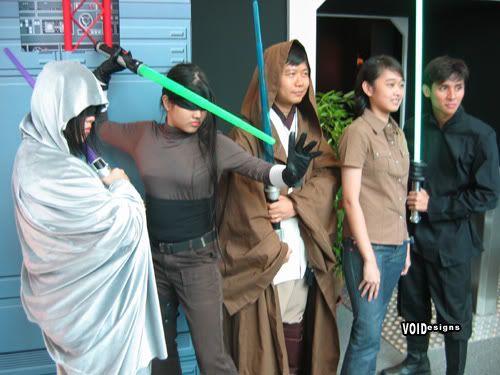 Day did not go by with out clear Jango / Mandalorian Fans!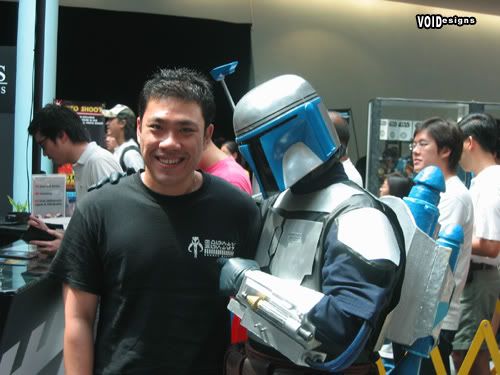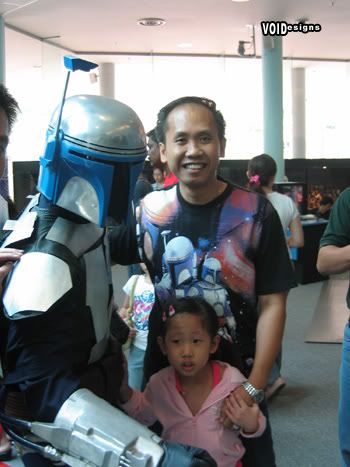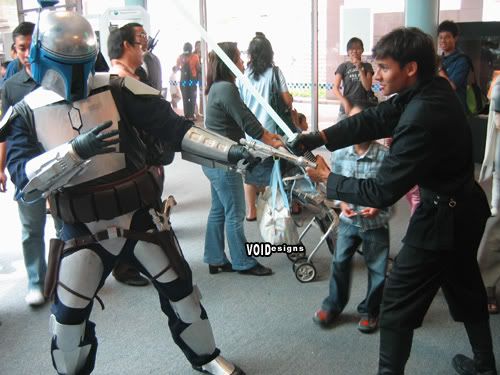 The imperial HAnger needs more TIEs!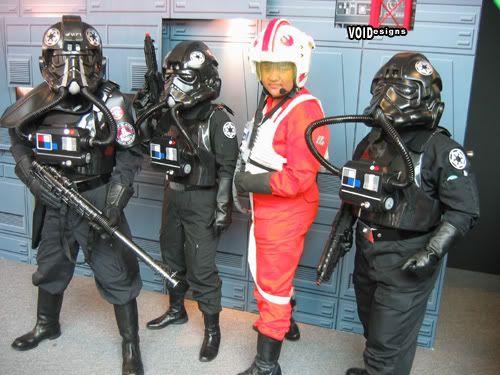 of course, not for getting the rebel (scums)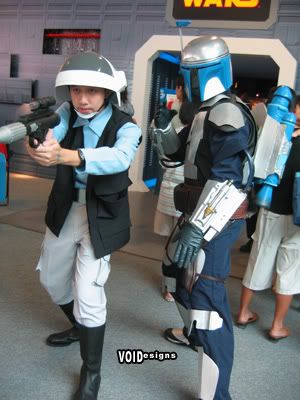 Barriss Strutting her stuff..