The image is blur.. intentionally so
Cos the folks are shy.... They were actually at Forum Shopping Mall much earlier, but only started forming the queue after we persuaded someont to be first in line and start things going. We are a shy people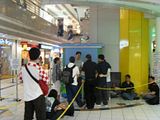 TRU closed its doors at 9pm, so that they could start preparing for the midnight launch. Here's what the shelves were like BEFORE the good stuff were displayed.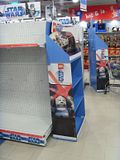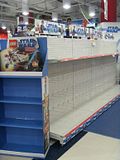 Cute LEGO Captain Rex joined his full-sized buddies in guarding the store front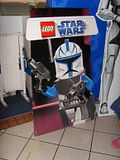 The 501st Legion were busy posing for photo-opportunities outside the mall, and on stage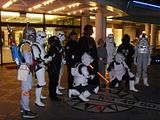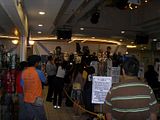 Several lucky fans walked away with the promotional Captain Rex and Celebration Japan R2-D2 in the Lucky Draw sponsored by Hasbro in appreciation of the fans who turned up for the event.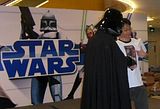 Almost midnight, the shelves are fully stocked and the troopers pose for a group shot in front of the store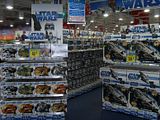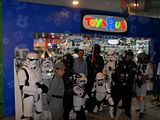 And the moment everyone has been waiting for...
Enter the first batch of customers...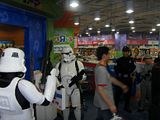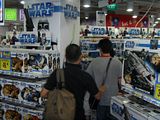 It's time to Buy! Buy! Buy! but it is all nice and civil (as it should be!) Fans buying action figures... Life-sized action figures buying action figures....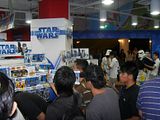 Like I said, Life-sized action figures love their toys too ....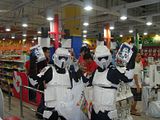 so do Jedi...
Among the last of the customers paying for their purchases...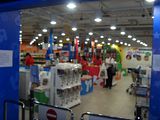 Again, that was a nice blur last pic... which I think our friend would appreciate
It's late (early?) now.... Tired mesa is...
End my post now, I shall...
*waves hand* You shall enjoy these pics for now *
zzzzzzzzzz......