Written by Leonard Chia
Monday, 17 November 2008 23:25
Catch the Asian Television Premiere of the Clone Wars Animated Television Series on Channel 5, Saturday 6 Dec 2008, 9pm.  Before that, prepare yourself by catching Attack of the Clones on Sunday 30 Nov.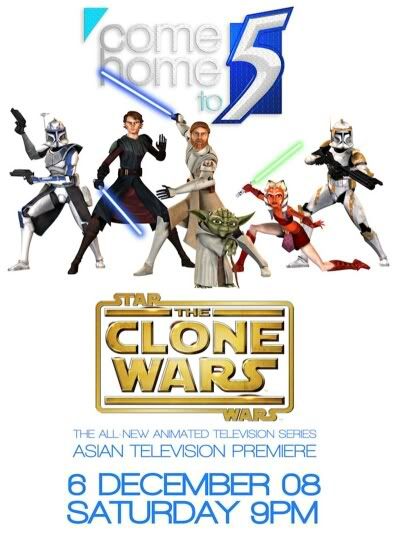 Written by Leonard Chia
Saturday, 06 September 2008 22:36
A set of 8 Star Wars toys will be available with McDonald's Happy Meals.  1 toy comes free with each meal, and there are 2 to collect each week.  The line up has begun this week with Anakin and Darth Vader.
The complete set comprises 4 characters (Anakin, Darth Vader, Yoda, R2-D2) and 4 vehicles (Republic Gunship, Millennium Falcon, X-Wing Fighter, Jedi Starfighter).  *Note that these toys that we are getting are different from those in US.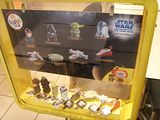 Written by Administrator
Friday, 15 August 2008 22:52
Starwars.sg salute our women's Table-Tennis team! They came out as victors in the semi-finals match against North Korea today.
All the best to our team and wish them all the best for Sunday's finals.
Source: Channelnewsasia.com
*update: Congratulations to our Women's Table-Tennis team for bringing home the Silver.
Last Updated ( Tuesday, 19 August 2008 00:03 )
Written by Leonard Chia
Sunday, 10 August 2008 22:33
3 droids, 2 clones, and 1 lean mean machine... That's what you get in a single package with LEGO 7681 Separatist Spider Droid.  Check out the pictorial review provided by Valentin.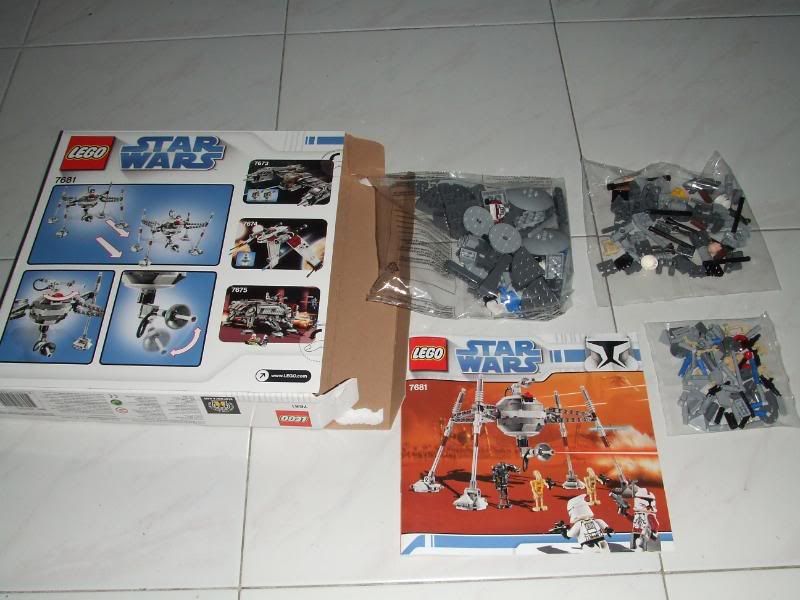 Written by Leonard Chia
Sunday, 10 August 2008 22:15
What's so cool about the new Millennium Falcon, other than it's size? What electronic features make the AT-TE a favourite among those who have bought it? Should you also get the Separatists' Homing Spider Droid or Republic's V-19 Torrent Starfighter?  Check out the respective image-rich pictorial reviews provided by Valentin.
<< Start < Prev 1 2

3

4 Next > End >>


Page 3 of 4